Introducing the 24 / 7 Online Open House
Your online open house is viewable on computers, tablets and smartphones across the city and around the globe. The iPad at left demonstrates how it works.
Click on the image at right to try it yourself.
Showcase your home 24 / 7 for buyers wherever they are and whenever they want to see your home.
Call Kevin – (818) 568-8876
Premium Professional Video Production
 Video is the only medium which can express the emotional appeal of your home,  so we offer custom-crafted video to showcase its unique charm. These are extraordinary property videos and may include shooting from drones, boats, cars, whatever will best portray the sensual appeal of your home and its neighborhood. View the example video at right and see many more in the Map-Gallery section below.

You only have one chance to make a first impression, and still photos are usually how Buyers first see your home. You know the difference between snapshots and magazine cover photos, and so do we. We'll make your home looks spectacular on the MLS, Zillow, in ads, brochures, emails and social marketing.

Zillow Video WalkThroughs
These are simple, silent, short videos of your home. Why do we make them? Because Zillow listings with a video walkthrough are sorted to the top of search results giving you more exposure on Zillow and Trulia.
For first class presentation, we can can also upload to Zillow our Premium Professional Videos with music, sound effects, aerials and more. We offer both types of videos to provide you with options for all types of listings and the maximum exposure of your home to buyers.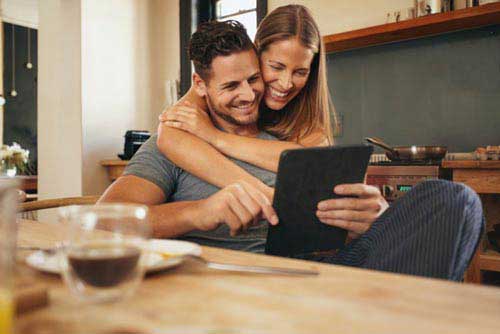 Realtors®
Market your listings with the latest online marketing techniques.  Send you open house across town and around the world 24/7.  Offer your sellers the best to win more listings.  Agents – contact us about our Partnership Program.
Homeowners
Your home can profit from all of these state-of-the-art marketing innovations –
at no cost to you.  Contact us to locate select real estate professionals who include these services in the marketing of your home.  Your choice of the right agent makes a difference.  Call Kevin for details – (818) 568-8876
I'm a commercial real estate agent and Kevin Dole of Home3D did an exceptional job
I'm a commercial real estate agent and Kevin Dole of Home3D did an exceptional job. One of the first prospective tenants we toured said the reason they called was that they had taken the 3D virtual tour, which they were captivated by. Kevin is a consummate professional in every sense of the word and is great to work with.
We don't cherry-pick a few nice shots for our website, we show you the actual work we do – the photos, videos and Matterport 3D spaces. 
Homes from 800 sq ft to over 11,000.  Businesses too.  We love what we do.